Are you looking for the best free online marketing software of all the time that you must need for your online business?
If you are beginners marketer or advance, you just need to know that Google provides the best free marketing tools for growing your online business and if you are interested to know about that google tools, then you came to the right place on the internet.
9 Best free online marketing software that I actually use much in every day, when I'm managing clients and my own business. So these are some of my favourite marketing tools that you should use in 2021.
These tools gonna work for your business or maybe you're using a current tool and you want to test something new. Before getting right into it, you must know that these best free online marketing software that I highly recommended for your online business.
List of Best Free Online Marketing Software for Small Business in 2021
[ratings]
| | | | |
| --- | --- | --- | --- |
| | | | |
| | | | |
| 2. Google Keyword Planner | | | |
| | Website Maintenance & ranking | | |
| | Content Management System | | |
| | | | |
| | Social media post Scheduling | | |
| | Manage all social account in one place | | |
| | | | |
| | Competitive Keyword Research tool | | |
One of my favourite tools is Google Analytics. so with help of Google Analytics, you can see all sorts of data about your website and you can able to make strategy according to data shown by Google Analytics and This is the Best Free Online Marketing Software for your website analysis.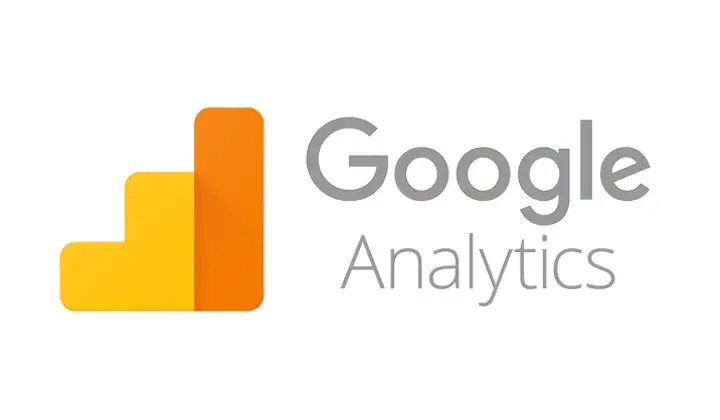 Google Analytics Features
I installed Google Analytics  on every website because
You will discover where your traffic is coming from?
How valuable that traffic is?
You can set up your key performance indicators in Google Analytics like sales, leads and you can track them.
You can see what sources of traffic drive the most for your business.
You will discover how you can increase your business potentials.
How Google Analytics helps Me or My Clients?
I worked with a client who's running Facebook Ads, Google AdWords, Bing ads, basically the whole mix and we tracked everything into Google Analytics and at the end of each month, we're able to see how much we got for our dollar so we can actually adjust our budgets on the fly.
So you can see we just had a great month with Facebook Ads. So what we're gonna do is put more money into Facebook Ads and pull it out of another resource that's not driving the same results. So with Google Analytics, you can quickly and easily see everything you need to know about your business and ways to improve it, That's why Google Analytics is the Best Free Online Marketing Software.
---
So in addition to Google Analytics, one of my other favourite tools especially when you're getting started with a new business or you know you're looking for a new industry to target and Best Free Online Marketing Software for Ads Keyword Researching.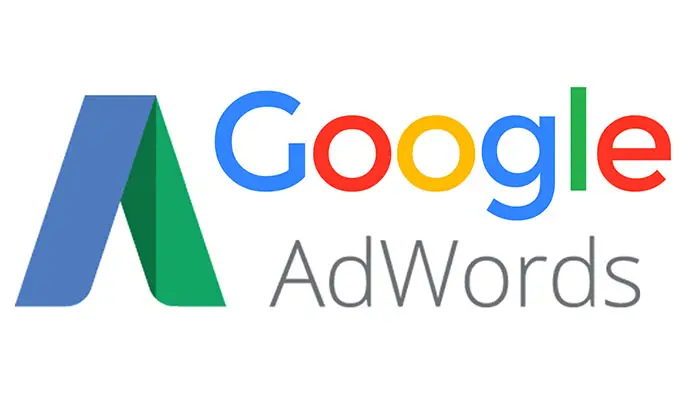 Google Adwords Keyword Planner Features
Google keyword planner helps you to find all sorts of keywords that people are searching for your business.
It helps you to find the minimum or maximum bidding for particular Keywords.
It helps you to find how many searches, the high or low competition of keywords.
You can compare the keywords for better PPC advertising.
You can easily find longtail keywords by using Keyword Planner.
 The ultimate goal with the keyword planner is trying to find some longtail keywords.
How Google Adwords Keyword Planner Helps Me or My clients?
I could just come in Google Adwords Keyword Planner for search PPC advertising and they will pull up all sorts of keywords that are related to PPC advertising.
I could see competition, I could see how much people are bidding for it, top bid on AdWords, average monthly searches you could see all sorts of different keywords, here so, for example, let's just say I'm scrolling down a little bit I can see AdWords management, so I can create a whole article about you know how AdWords management works different things.
I can look at let's see the pay-per-click site, so I can say where the top pay per click sites, how'd it create a pay-per-click campaign so different things like that and you can try to find different keywords, the ultimate goal with the keyword planner is trying to find some longtail keywords, PPC advertising strategies.
So areas where you can continue to improve your own website by targeting keywords with your content because that's one of the best ways to improve your business just target keywords with your content the other thing.
You can see search volume trends so for PPC advertising it's not as you know there's not a huge dip or anything but especially for certain consumer products, that is why I put this Best Free Online Marketing Software in 2021
I know I've searched headphones in here before and headphones have a huge lift from October to December then it's pretty low for the rest of the year so you can tell it's a big holiday item.
You can see kind of different things in the keyword planner and it also helps with PPC advertising for keyword research.
---
So the next tool that I love is the Google search console or Google Webmaster Tools. So I'm actually don't know if this is called webmaster tools anymore.
But the search console here if you go to google.com/webmasters, I can see my website open for online software goals, so you can see the top clicks and this is the Best Free Online Marketing Software for specific search queries in Google for the last 28 days.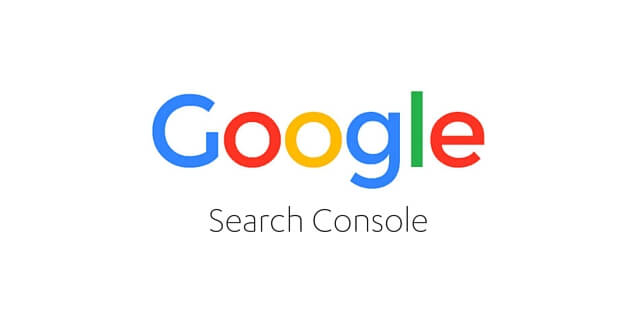 Google Search Console Features
You can see the top clicks and impressions for specific search queries.
You can see okay these are the top keywords that are driving impressions, top keywords that are driving clicks.
You can see your website CTR and Average position on the google ranking.
You can see Your website Top Ranking pages, Countries, Device & Search Appearance.
How Google Search Console Helps Me or My clients?
The lasts 28 days I've driven 17 clicks on my new website almost 332 impressions and if I scroll down I could see the top keywords that are driving impressions, top keywords that are driving clicks or at least search queries things that people are typing in, so I can find areas of opportunity here.
So what I love to do with the Google search console is scroll down and try to find something like free clickfunnels alternatives so if I have an article on my website or a product page on my website about 7 best clickfunnels alternatives stands.
I can go and try to improve it because I can see 0-20 the other thing you can look at is your average position in the search results. when people are searching it and finding it you'll find that some of them are pretty far down so free ClickFunnels Alternatives stand my average position is 99 that means there are 98 people in front of me but if I can keep improving that then you know it's a great way to help rank.
I can see what my top pages are here in terms of clicks in terms of impression. I add 250 words of the content maybe I had some more product some more images maybe visitors try to find a relevant video or something like that so you can keep improving your content.
Content improvement just depends on who you're targeting so Google search console along with Google Analytics along with the Google Keyword Planner can be a great way to target keywords and continue to drive traffic to your website with organic traffic.
It is such a great source of value because you have to put a lot of time and effort into building content around specific keywords. That's why it is the Best Free Online Marketing Software in 2021.
you know creating great pages of content and different things like that but ultimately what's gonna do is drive value to your business so these are the three tools.
---
Also, Read – Top 7 Best ClickFunnels Alternatives of 2021
---
WordPress is a Content management system(CMS) powers 30% of the internet. It is the most popular CMS Software and Big Businesses use WordPress for their works.
It is very easy to use, just download plugins and boom, you're all plugins features are enabled in just 1-click and this is the Best Free Online Marketing Software for Content Management System.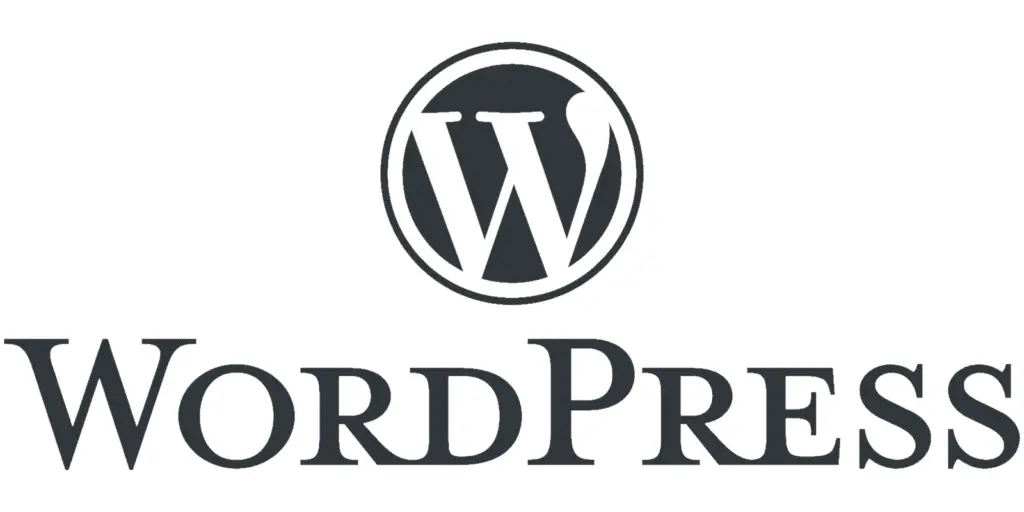 How WordPress Helps Me or My clients?
I build pretty much all my websites on WordPress unless I'm using like e-commerce you know Shopify but even WordPress has eCommerce integrations with you know WooCommerce and different types of things like that so I love WordPress.
You know you have to pay to host for your website but it's pretty a pretty low cost and they have so many tools that change your site quickly and add them to WordPress for example accelerated mobile pages.
If you are new you know feature in google and so I just downloaded the accelerated mobile pages plug-in installed it on my website and I don't have to do you know tons of work and create accelerated mobile pages.
You know if your website has accelerated mobile pages section and the plug-in does all the work for me so that's why I love WordPress because all the plugins make it so simple and my tool number five and my favourite WordPress plug-in is the Yoast SEO plug-in.
So with Yoast SEO, you can see basically everything you need to do about your articles in terms of the keywords you're targeting how well that Yoast thinks you're targeting a keyword, so you know how many times it appears in the article.
If your keyword density is too high, too low whether or not you have images that are built around that keyword and also give you a readability score for each page.
So if your page content isn't really great in terms of how well people can read it means, you're not using transition words well maybe you don't you just have long paragraphs of text.
You know nothing's split by headers they'll tell you that your file is not very or your page isn't very readable so it's gonna be less likely to rank on Google so what I try to go for is they give you a green dot for a good keyword a green dot for good readability score.
So it helps you optimize all of your content so that Yoast can say okay you're targeting the keyword here very well or it can say you're not targeting this keyword well at all and you're not gonna be able to rank very well for it.
so it's a great way to optimize your for search engine optimization they just give you so many different options with Yoast and it's all works with WordPress.So it is great CMS Best Free Online Marketing Software.
So it makes it a lot easier to optimize your website for search engines so Yoast SEO is my favourite SEO plugin they also have Yoast SEO premium which I use on some websites so highly recommend this plug-in tool.
---
So you probably heard about MailChimp, we use it for email marketing. But what you can do with MailChimp is we have it set up so when someone fills out our newsletter form we automatically email them back and Thi is the Best Free Online Marketing Software for your E-mail subscription or E-mail collection.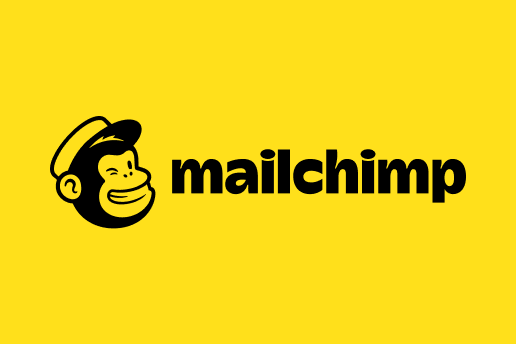 How MailChimp Helps Me or My clients?
So that's one feature of the best feature of MailChimp is an autoresponder you can set up that when someone fills out their information they automatically get an email from you from MailChimp and then what happens is people are part of our email list and we can send them our newsletter.
So with MailChimp some of your most valuable consumers are gonna be those that sign up for your email list and those that continue to stay engaged with your email lists because they're choosing to get your content in their inbox.
So MailChimp kind of assures that you have a group of people that are highly interested in your content and you don't really have to worry about if you're sending things out people don't subscribe and do all that you just have to continuously add new people to your email list and keep trying to send value to people.
so your email list can be a great source of you know revenue and different things for your business the ultimate thing is you don't wanna annoy your email list you just want to give them your most valuable information and also give them deals if someone signs up for my email list.
My ultimate goal is to say you know if I'm gonna release a product I'm gonna give the people on my email list a discount because you know that's it's something where they're choosing to get my content into their inbox you know at least on a weekly basis.
So I love MailChimp they have free you can try it for free when you're starting and then they'll price it as you start adding more subscribers. so it is the Best Free Online E-mail Marketing Software.
So as your email list gets bigger they increase their price but that doesn't matter so they really work with you well because as your email list gets bigger you can easily get more value out of it than what you're paying MailChimp.So it is a great marketing tool here for email marketing.
---
I love the tailwind up because I use it for Pinterest more than Instagram but I want to take these 25-time slots each day, so let's just say for example I do 1 a.m. 2 a.m. 3 a.m. 4 a.m. 5 a.m. and you just do that for each hour.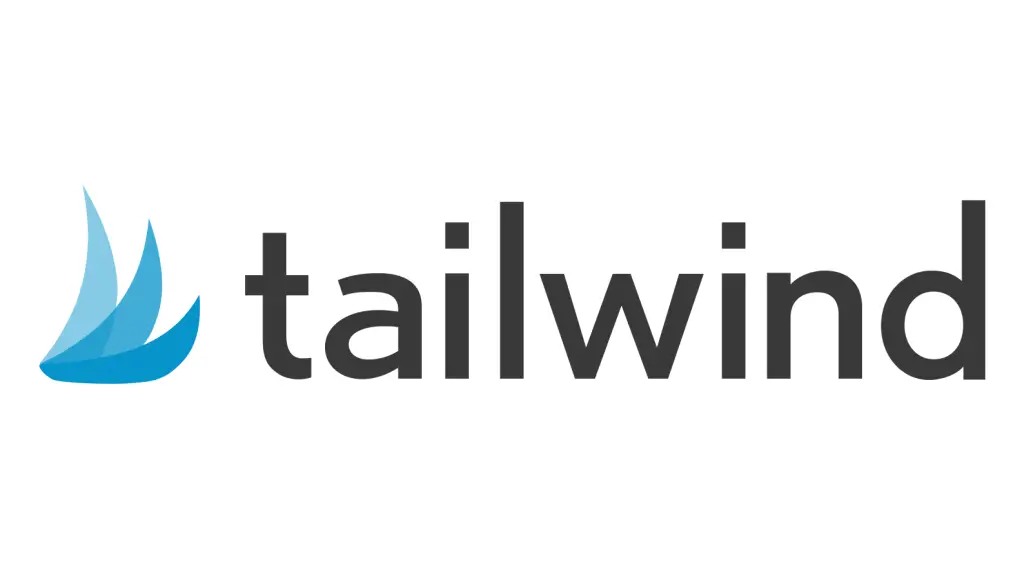 This is the Best Free Online Marketing Software for Social media post scheduling tool. we'll add another time set in there let's just say we have 25 total time slots and what you can do is upload pins and just fill those time slots so that you're constantly having pins released on Pinterest rather than you know some people on Pinterest.
How Tailwind Helps Me or My clients?
They try to go on I'll put 100 pins at once on a Monday and then they don't go back on Pinterest so with the tailwind what you can do is schedule all of your Pinterest pins so you can create an amazing post with timing.
I said all these time slots during the day you upload if you upload 100 pins at once and you have those 25-time slots now you have pins going out for the next 4 days which is much better because you're constantly keeping people engaged especially the people who are following your page and interacting with everything.
So tailwind app I love it for Pinterest you could also use it for Instagram. They have a lot of different features, they also have things where you're pinning on Pinterest, you can share on Facebook and Twitter.
They'll also help you to optimize overall your Pinterest profile so they'll give you different Pinterest analytics that will help you to see, your top pins, you can see some of your boards that aren't completely optimized.
So this is one of the best marketing tools, I think the pricing was about $120 for the year I'm not sure what it is now. I'm gonna see it on the website but definitely worth it for me. If you're an e-commerce site or something like that tailwind app is an incredible tool for you and you could easily drive affect your website by uploading Pinterest pins all at once.
So I usually just upload pins once during the day or once a week and I'm good for the entire week, so it makes it much easier and quicker and more efficient to manage everything and this is the reason I put it on the Best Free Online Marketing Software.
---
HootSuite tool is for social media scheduling on Facebook, Twitter, Google Plus, Instagram. I love HootSuite because you can see kind of everything at one place and this is the Best Free Online Marketing Software for your social media.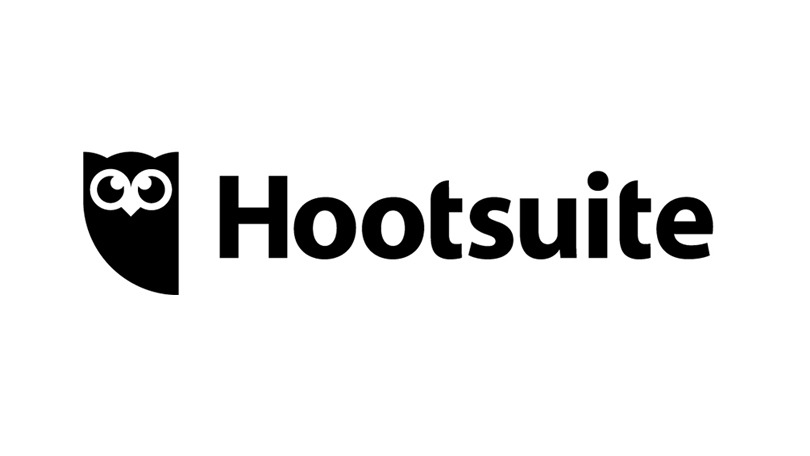 One cool thing with HootSuite is you can see your timeline, you can see people who have direct messaged, you could see everything from one screen, so it makes a lot easier for posting on social media.
How Hootsuite Helps Me or My clients?
They also have free plans so if you one user for three social problems, one user and three social profiles and their other plans are pretty inexpensive, So I love HootSuite for social media scheduling and it makes things a lot easier.
So what I'll do is I have my Google+, Facebook and Twitter connected under the free plan and what I'll do is when I finished an article like Facebook, video ads guide and best practices.
I can just take it to copy the URL write a quick little description and check out the best practices for creating Facebook video ads and I can put it out on Facebook, Twitter, Google+ all at once.
I like using HootSuite it's a good tool and I'll probably eventually upgrade to the professional plan when I get a little better with my social media and PPC advertising, we've been so focused on YouTube and this is the reason I put it on the Best Free Online Marketing Software.
---
If you've never heard of Canva, it's a great way to create graphics for social media, for your website. You could even create professional documents graphics for them. So this is the Best Free Online Marketing Software for a graphic designing & post creation, what I do is, I come into Canva and I'll click on the Pinterest graphic.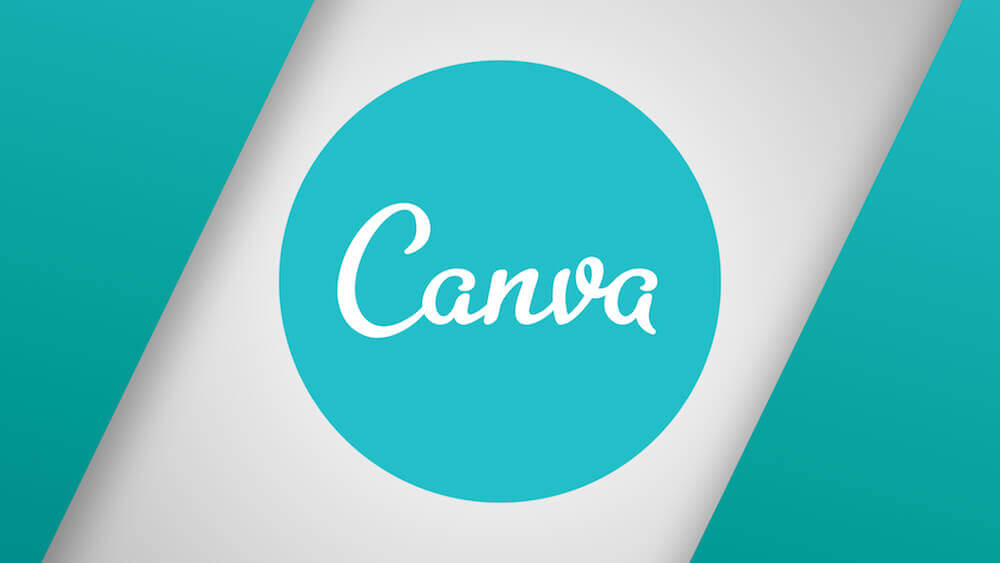 How Canva Helps Me or My clients?
So if we come into Pinterest graphic here, you can see they have a bunch of templates here like 10 Instagram or vacation spots all you have to do is update this with text here. So I could do 10 Facebook video best practices, you could take this image or delete the image and update it.
I have a nice little Pinterest graphic right there, so they have a ton of different things here just look at this. You just have to add your photo in the background here but Canva is a great tool for creating different graphics whether it's for your website, your social media profiles and different things.
I love canvas they have a free option so you can use and use a ton of their features for free and this is the reason I put it on the Best Free Online Marketing Software.
So, I'm a huge fan of Canva, I use this almost every day to create pins that create social media graphics. I highly recommend using it and last but not least.
---
SEMrush it's a competitive keyword analysis tool where you can see organic advertising research, display advertising backlinks, keyword research, product listing ads. You can see all of that for your competitors, so once you pay for SEM rush, I think they have a free trial as well but once you pay for SEMrush.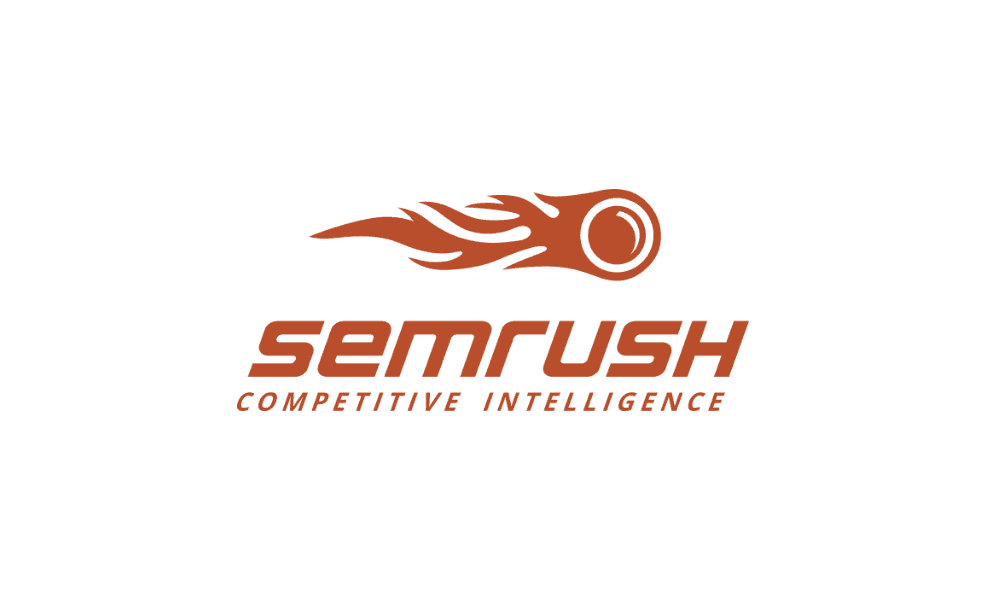 How SEMrush Helps Me or My clients?
Your competitors best keywords under organic research for Surfside PPC, see which other competitors are ranking for specific keywords, I can find new keywords that I can potentially rank for and it gives you more opportunities in terms specific website that I'm trying to compete with and I can see their top five keywords.
I can try to rank for some of their top five keywords and steal some of their traffic from them. So it's a great way to research your competitors see what they're doing well and try to improve what they're already doing.
How do you recommend checking out SEMrush even if you come here for free and just type in your own URL type in a competitor URL their information is accurate and they can pull in you know what keywords your competitors are targeting on Google AdWords all sorts of things.
I use SEMrush basically every day in terms of marketing so highly recommend trying them. Some are paid, some are unpaid but none of them is highly expensive and a lot of them have free features so give them a try if you haven't already tried any of these you might already know a lot of them.
But if you're not using them well, try to use them and you can maximize your marketing efforts if you have any questions make sure you leave a comment and make sure you subscribe to our newsletter and thank you for reading this article.
Exclusive Conclusion
These are the Best Free Online Marketing Software for Small Business for your brand new or existing website and it helps you to grow your brand very fast in less time because it gives you all power to you, you only need to do is make strategy according to this tools like – Google Analytics, Google Search Console, Google Adwords and more. thanks for reading this post.
You Also Like this –