Do you want to start a blog and make money in 2022?
This is an easy step-by-step guide on how to start a blog in 2021. Start a blog is like a business, not a hobby because we have to grow our new blog as fast as possible.
According to research, more than 4B people spent hours on the Internet. That's why now we have the opportunity to earn, we have an audience then why can't we start Blogs. In today's era, hard work doesn't matter, the only matter is your smart work. Here I will provide you with the easiest steps to

start your Blogs

and earn in 2021.
How To Start A Blog And Make Money 2022
6 Easy Steps To Start Blog in 2021
Choose an SEO Friendly name and niche.

Get your Blog online through Web Hosting.

Using free themes of

WordPress

design your blog.

Launch your first blog content.

Promote your Blog and increase engagement.

Start to earn money and

grow

up.
#1 Choose An SEO Friendly Name And Niche.
Before starting your Blogs you must know what will be the name and niche of your Blogs, According to trends, you will get more engagement if you select an engaging name and Niche. Tech and How to? We're the most trending and hot topics now, these types of Blogs have the engagement of readers in

millions

.
You can select various other categories for your Blog like- Lifestyle, Fashion, Fitness, Beauty, Yoga, Wellness, Study, Motivation, General, etc and always remember to choose your name according to your Niche like if you choose Fitness your name must be around your Niche like ( fitnessgrow.com). Start your blog with the best Free Domain + Hosting service.
Note: Don't move out from your Blog Niche and always upload content according to the content you select.
#2 Choose Best Web Hosting for your Blog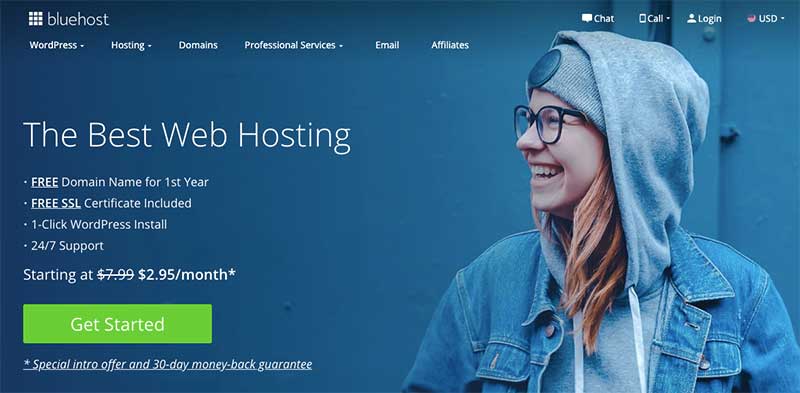 The most initial step to make Blogs is to choose a proper platform and Web Hosting company to make your Blogs online on the Internet. According to my suggestion WordPress is the best platform for starting your Blogs, as It takes over more than 60% of Blogs on the Internet.
Another step is to find a Web Hosting company, With fewer charges, it makes your Blog Posts be reached more and more public. In WordPress, you can choose one of the free themes in the beginning and after a lot of engagement, you can go for paid themes.
Suggested the best web hosting company is

Bluehost.

The web hosting companies charge you a little amount but they can host your Blogs and launch them on the internet. They will be seen online by other users and help in increasing

engagement

to your Blogs.
Here's how to get started With Bluehost:
Go to Bluehost.com and click Get Started.

Choose the best plan.

Enter your new & existing domain name.

Create your account.

Live your website on the internet.
#3 Choosing Best Themes for your WordPress Blog
Now you move toward your third step of making an engagement Blog Let's move towards our next crucial step and have more fun.
Free WordPress Features:
Unlimited plugins can be added to your content

Powerful SEO features

Fewer monthly fees

Can customize your

monetization

Unlimited access to themes and designs

No restrictions or fewer restrictions.
WordPress is the world's most used and perfect platform to write your Blogs as a beginner. It provides numerous free themes that can be applied to Your Blogs without any cost. Select any one of them that is suitable for your Blogs and your

Niche

.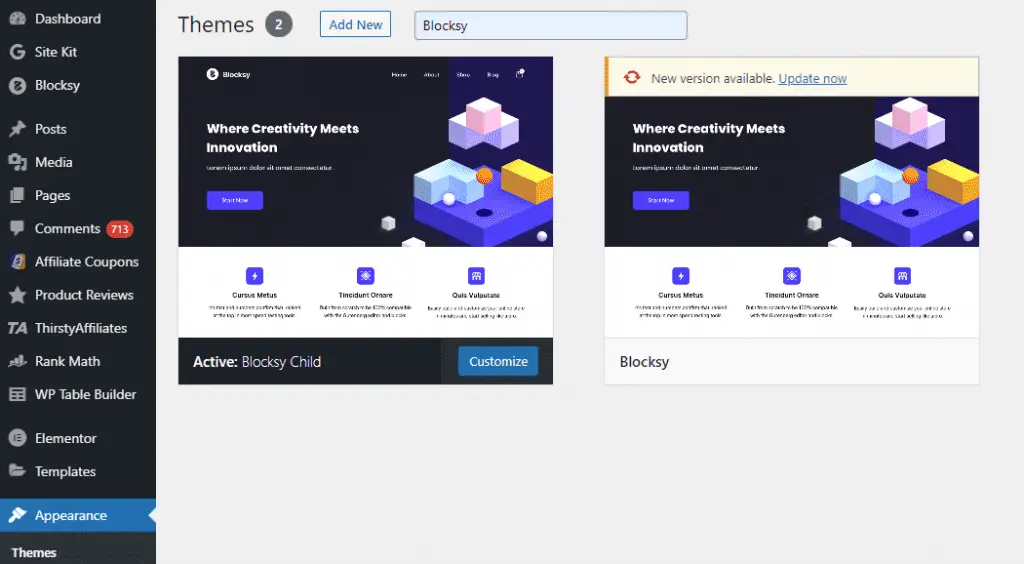 How To Choose The Required theme?
Selecting a correct theme is as important as writing content that is why you need to choose the most appropriate theme for your content. If you are writing your Blogs related to fitness you need to select fitness themes from the category and select fitness themes which you want. Some of the best theme bundles.
#4 Launch Your First Blog Content
As you have heard "The First Impression Is The Last Impression" so always keep in mind the first content of your Blog is the basis of your success. Make it great whether you need to take help from a professional content writer.
It is another thing that they charge you with some amount but this little investment leads you to

success

. Make your content

SEO friendly

and bold the keyword to make it more suggestable to google.
Google works on SEO in which the keywords are searched from your content if they match with the requirement that your content is suggested at the top of the web of google or any other web browser
#5 Promote your Content and increase engagement
Always remind whether your content is good or best you are not supposed to start earning, firstly you have to know how can you earn through Blogs:
How can you earn through Blogs?
You can earn money through running paid advertisements

Through

Affiliate links

in your content.

By uploading the sponsored content

By promoting any other website or Blog.

By

promoting

any product or organisation.
Above the ways to earn through Blogs have you noticed that to start earning you need the engagement of readers on your Blogs or you can set traffic on your site. So you have to create promotion of your contents through various vital sources like

Google Ads,

create promotional links on other Blogs sites, on various social media platforms.
#6 Start To Earn And Grow
After a lot of effort and a combination of Hard Work and smart work, you finally start to earn, now it is the time to grow more and more. Some various tips and tricks can be implemented and worked 100% in the growth of your Blogs some of them are under:
continuity in uploading content

Reply to all comments.

Answer all

FAQs

asked by your audience.

Always upload content around your niche topic.

Add shortcuts and links to your related contents

No plagiarism content must be uploaded

Never add contents that harm religious beliefs and sentiments of a particular community

Run only the ads related to your

Niche
Conclusion
Finally in the above

content

, you have learned how to make a Blog successfully and started to earn. Many successful Bloggers earn up to Millions of dollars from a single Blog, why not let's get started from today and with your full efforts reach your destination.
If we start a blog like a startup, then we will get more success as compared to those who start a blog as a hobby.
96% of the bloggers fail in the blogging field because they do not know how to start a blog like a startup, they start their blog as a hobby or writer and if you start a blog like a hobby then it takes several years to monetize your blog. Start your blogging journey with the best Bluehost hosting Now.
5 Crazy Easy Speed Hacks to Boost WordPress Site
Was this article helpful?