Aspire to be a YouTube creator? If so, you should read this post. With the help of YouTube, you may communicate with and engage your audience and followers. But if you want to expand your YouTube audience, you must step up your game. And here VidIQ comes into the picture.
In this article, I am going to tell you everything about VidIQ. So this is the ultimate VidIQ Review of 2023. I personally used this tool for about 2 years and after that, I decided to give my honest opinion, so you can save time.
What is vidIQ?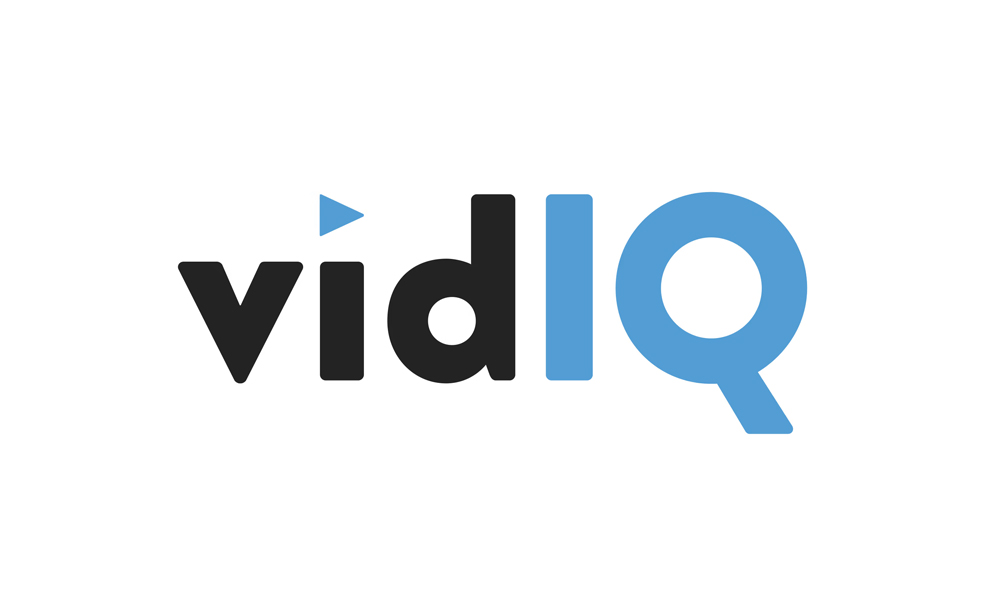 VidIQ is a YouTube-certified analytics and video marketing tool designed to help YouTube creators. With the help of this tool, which analyses your channel, you may learn how to improve the ranking of your content. It is the ideal SEO tool for YouTubers and it is also available for Firefox and Chrome browser extensions.
A few of the primary features are: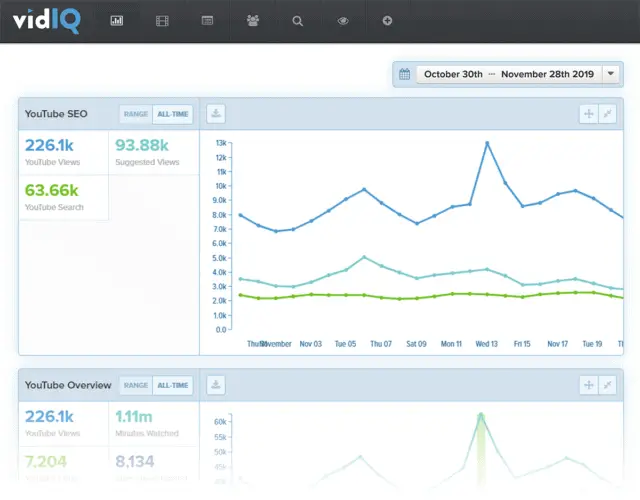 YouTube keyword research
VidIQ analytics
Best time to post
Top playlists
Embed URLs
Videos
Subscriber analysis
Competitors
vidIQ Pro: How to Use?
Your YouTube exposure can increase more quickly with the help of VidIQ. The top competitors and popular videos in your niche and hourly views can be checked. You can make anything like that video on that topic but don't copy it.
You can style your title, description, and content to talk like the sample video, which had a lot of views each hour. If you followed the instructions exactly, YouTube's algorithm will place your video among the most relevant videos in the search sidebar and rank you among the site's top results.
You can also utilize VidIQ to learn skills and resources for rapidly expanding your audience. Analytics, data backup, comment management, marketing, and social media, thumbnail production, competitor research, and other tasks can all be handled with VidIQ. It can help you increase the number of YouTube views.
Find Trending Videos
The Google Chrome Extension for VidIQ includes a function called Trending Videos. You can utilize the YouTube search bar to look up a term if you wish to use Trending Videos by VidIQ.
It will list the top 10 videos currently receiving the most views on a particular subject. With the help of Trending Videos, you may find well-known videos that lots of people are now watching.
Get Channel Audit
You can get a strong channel audit tool from VidIQ. You can use it as a powerful tool for video marketing to expand your YouTube channel. You may monitor the effectiveness of your video with this feature.
Additionally, you can determine what is effective and ineffective. As a result, you may focus on the areas where your content needs to be improved.
The length of your video descriptions, titles, or tags can also be highlighted by the Channel Audit tool. Additionally, it can identify any missing cards, end screens, thumbnails, or playlists.
The VidIQ Keyword Engine
You may find out what viewers are searching for by using the VidIQ Keyword Engine tool. Therefore, you may create engaging material that visitors will want to watch.
It offers keyword research so you may optimize and concentrate on your videos to please your viewers. You may stay up to date with the most recent YouTube trends using this option.
How Can You Use vidIQ to Grow Your YouTube Channel?
Using VidIQ, you can expand your YouTube channel. To increase your views and subscribers, you can make advantage of its additional features. You may acquire the necessary information about videos on YouTube using its video scorecard.
You can upload and edit your content using the VidIQ tools as well. You can use Channel Audit to analyze the performance of your video content. It could be your dependable video management partner.
You may enhance all facets of your YouTube channel and videos with the help of VidIQ, which can provide you with insightful information. It can demonstrate thorough tools that can change your YouTube creation process.
Chrome Extension
Chrome and Firefox browser extensions are now available for VidIQ. As you browse for channels and videos on YouTube, you can install and download these extensions. Although these extensions are free to use, you may access their premium features by signing up for one of their paid plans.
Website Interface
A user-friendly online interface is provided by VidIQ. VidIQ is simple to use, therefore using it won't cause you any problems. With a free account, you can access VidIQ. Then, if you want to use the tool's more avant-garde features, you can sign up for subscription plans.
vidIQ Academy
The VidIQ Academy offers both free and paid user-exclusive courses for channel building and YouTube channel growth. It is brimming with practical advice and beneficial examples gleaned from the experience of VidIQ specialists in the field.
It can also give 30 movies on a variety of topics related to finding, producing, publishing, and optimizing video content.
Customer Service
You may have access to several customer assistance alternatives with different VidIQ membership plans. Additionally, it provides a supportive community that can address any problems or queries you may have. Customers can contact VidIQ through email and chat.
The staff at VidIQ is made up of experts who can collaborate with you in the best way possible. So you don't have to be concerned about any problems when utilising VidIQ.
How Can vidIQ Help In Increasing Views?
The VidIQ tool is incredibly useful for YouTube creators that want to quickly grow their audience!
Helps you to choose the topic
You can determine the potential of a topic by looking at the Views per Hour of any video.
You can use it to look up popular subjects.
You may keep track of the videos that are popular for a specific keyword using the Most Viewed tool.
Helps to improve your ranking.
You may rank your content higher on the YouTube Search page by using precise and relevant keyword suggestions.
vidIQ Pricing and Plans
VidIQ offers 4 plans. Every plan satisfies a particular set of conditions.
| | | | | |
| --- | --- | --- | --- | --- |
| Plans | Basic Plan | Pro Plan | Boost Plan | Boost+ Plan |
| Monthly Pricing | Free | $7.50 | $39 | $415 |
Which plan is Suitable for You?
Everything is dependent on your usage and needs.
Everyone should utilize VidIQ's free edition. It has tools to help you spot clickbait and run a simple SEO on your YouTube channel.
The advanced keyword research and video marketing tools included in the Pro version are more than enough for most YouTube artists.
The Keyword Engine is one of the premium features included in the Boost Plan. It is intended for professional creators whose monthly channel revenue exceeds $500.
Although VidIQ may assist you with the SEO component, producing quality content is always the first step!
vidIQ: Pros and Cons
vidIQ Pros/Bright Side:
1. Keyword study
You can make videos based on the right keywords you locate with the aid of VidIQ, which also offers trending ideas.
2. Practical Analytics
You can choose the ideal topic by using a wealth of information from previous videos like views per hour.
3. A decent free plan
The free version of VidIQ has a tonne of features. The choice with the best value is Its Pro plan. You have access to capabilities that are sufficient for increasing your YouTube growth.
4. Increases YouTube Views and Ranking
VidIQ enables you to rank better on YouTube results and reach a larger audience with its effective SEO features.
5. Market Analysis
You may learn what sells well in the market and adjust your own material by having the capacity to analyze the trending content of your rivals.
vidIQ Cons/Dark Side:
vidIQ Boost Costs A Lot
$7.50 monthly cost of the VidIQ Pro plan is reasonable given the value of this tool. However, the Boost cost starts at $35 a month, which is, in my opinion, quite high.
vidIQ: Is it worth it?
Certainly! The VidIQ tool will do wonders for you if you are a YouTuber who receives consistent income from your channel.
VidIQ Pro Plan contains enough features and would be a suitable fit for your needs if you are just starting out.
Please consider the free plan if you are unable to pay. Although it has few features, it will work well for beginners or even people who are not YouTubers.
Conclusion
In summary, VidIQ can be an effective tool for boosting your YouTube views and followers. Your channel can swiftly and effectively grow thanks to it. You may be sure that you will have a dependable instrument to raise your brand awareness in your particular area thanks to its extensive features.
We advise you to use VidIQ's capabilities if you wish to advance your expertise as a YouTube filmmaker.
FAQ's
Is it safe to use vidIQ?
Yes, VidIQ is entirely secure. It uses the YouTube API to gather information and complies with all YouTube policies.
Using the VidIQ tool will prevent the deletion of your channel. For my own channel, I have been utilizing it for the past three years.
vidIQ: Is It Real?
VidIQ is a trustworthy tool, yes. It offers you accurate YouTube statistics and data on a variety of topics, including keyword volume, trending videos, competitors' VPH, tag recommendations, and much more.
Is vidIQ Reliable?
No keyword research tool, however, is entirely correct. No matter how pricey your keyword research tool is, Google always has the right to the original data.
Only informed assumptions are made by SEO tools based on their data. When explicitly discussing YouTube, VidIQ outperforms other SEO tools.
Does vidIQ warrant a price?
I believe that everyone ought to use VidIQ's free version. Additionally, paying for a channel is worthwhile if it is improving the channel's Performance.
Starting with its Pro package would be wise if you need assistance with YouTube SEO.
Was this article helpful?